Since I have developed my passion for fitness and nutrition people have asked me numerous times about 'diets'. Whilst I have replied to each and everyone who has asked I thought you might like to know my thoughts.
I, personally have never been on a 'diet'.
Diet definition; 'a special course of food to which a person restricts themselves, either to lose weight or for medical reasons'.
The problem I have with this statement is the word 'restricts' . Ever since my weight loss journey, body transformation, call it what you like, I have never at any point felt restricted. This has been one of the keys to my progress. I haven't ever craved anything that I can't have because it is understanding the importance of balance.
You may have seen a similar diagram before and it is so true. I have seen it happen to a large number of people who start with the intention of doing the right thing:
The important thing about nutrition and eating a balanced diet is getting used to understanding about our macro nutrients. I know a lot of you will be thinking what the hell are they?! So here you go. 
Your macro nutrients (macros) are made up of the 3 main food groups and these are :
Understanding the basics of these and what they do to the body and where we can source them from is a great place to start for anyone wanting to lose weight. Educating myself on what food does what and why it does was an essential part of the process for me. Knowing how much of each food group I should be having to hit my targets was initially a challenge and a learning process. 'Diets' where you have 'syns' and foods that are 0 points etc are I feel, somewhat missing the point of what nutrition is all about and that we should understand what we are eating, why we should be eating that amount of it and how or where to get it from.
Don't get me wrong these diets will help you lose weight if you 'don't go off plan' or you 'don't have to many syns' but at the same time are they sustainable? Can you keep to these plans for the rest of your life? Do you understand what you need to fuel your body and where to get it from? 
From the diagram you can see these diets make for incredible business plans.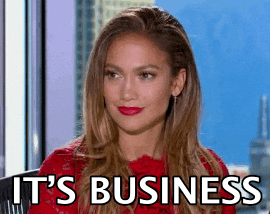 That's the nutrition side of things covered all be it in a simple way. We then have the issue of weight.
Now these diets are based around 'weight' loss. There are so many factors that can affect 'weight' loss for example:
time of day

 water retention

 bowel movements

 stress levels

and sleep deprivation 
All of these can have a positive or negative impact on your weight. This is why I, personally will not be taking the people attending my boot camp weight at the start of the 12 weeks. If they want to they will be more than welcome to do so. I will encourage however to take measurements of key areas like; hips, chest, thighs, bum and arms. By taking these measurements we will be able to see if we have lost 'weight' without having to get on a set of scales. Scales and 'weight' can be misleading and demoralising. Picture this, you have been perfectly on plan all week- you go to get weighed and you have lost no weight whatsoever......how do you feel? Pissed off, thinking why do I bother and frustrated. This is why I question these groups. To base your business on peoples weight loss can be misleading.
Don't get me wrong, there are success stories and anyone who attends these groups, you are doing the right thing in terms of trying to shift some excess weight. I am not saying stop at all. I would question what you are actually paying for though.......are the people who run these classes nutritionists? Are they experts when it comes to food and understanding what macros you should be eating based on your activity levels and goals....doubt it. 
In summary, anyone who is attending regular weight loss classes good on you. You are doing the right thing in terms of living healthier and being more aware of your food intake etc. Do have a think though if your knowledge of nutrition and what foods do for your body is not developing. When we understand what we eat it becomes a lot easier. Education is key for long term healthy eating and living. We all know we should probably eat more salad but why? It may be and quite often is the case that people are not getting enough calories so their bodies turns to muscle to provide energy therefore leading to muscle wastage....that is far from ideal and a whole different blog post.
I recommend anyone who has read this to download MyFitnessPal. It is a free app. It is brilliant. You fill in your details, say how active you are, put in your goal and it tells you how many calories you should be having to reach your target.
One thing on that: it will give you the macros split of 50% carbs, 30% fat and 30% protein. I recommend changing the splits to 40% carbs, 30% fat and 30% protein. Because of how the app works if you are looking to gain weight or lose weight this takes it into account. Add your food daily or simply scan the bar code and you are away.
Try this for a month and see what happens ;) 
If you have any feedback or comments please feel free to post them. If you need any help setting up or would like some advice on how to use the app please do not hesitate in getting in touch head over to my Facebook business page.
That's all until next time.
Tim
Please reload